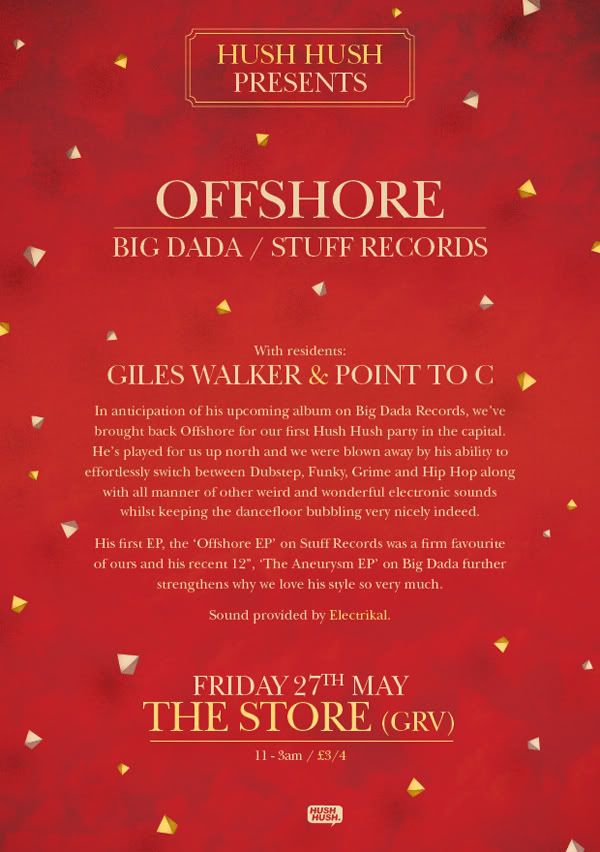 In anticipation of his upcoming album on Big Dada records, we have booked Offshore for the first Hush Hush night in the capital.
He's played for us up north and we were blown away by his ability to effortlessly switch between Dubstep, Funky, Grime, Hip Hop along with all manner of weird and wonderful electronic sounds, whilst keeping the dancefloor bubbling very nicely indeed.
His first ep, the 'Offshore EP' on Stuff Records (the last record before they became Numbers) was a firm favourite of ours and his recent 12", 'The Aneurysm EP' on Big Dada further strengthens why we love his style so much.
Sound will be provided by Electrikal.
Support will be from Point To C & Giles Walker
Friday 27th May
The Store (Formerly GRV)
11-3am / £3/4
Check his Myspace out.